Back to Greenville SC
Unforeseen circumstances of late mandated an impromptu trip back to Greenville, South Carolina. That's the town my Dad recently migrated to after having lived in Massachusetts for the better part of 48 years. The southward pilgrimage was primarily the aspiration of my step-mother Charlotte. The two of them had discovered and visited Greenville on past road trips, and she had fallen in love with it. Two years after moving, they're now settled in to a new home, and the love affair with Greenville has blossomed in to a more permanent relationship. After three visits of my own, here are a few personal impressions along with some substantiated facts that I've come away with about the town:
The Good: An initial visit to the city reveals a lovely European-like oasis in the middle of the Southern U.S. "Bible Belt." Greenville is an old mill town and the sixth largest city in South Carolina. It has been hailed as a testament to excellent urban planning and development. The downtown area has a fantastic blend of new and old buildings, all conceived to complement each other aesthetically. The center of town is charming and walkable. There is an eclectic array of museums, theaters, restaurants, bars, coffee shops, and something new opening all the time. The central park boasts beautiful waterfalls, flowers, foot-bridges, monuments, and a bike path that stretches outward for 22 miles. Suffice to say, it's gorgeous. The city boasts minor-league professional hockey and baseball teams, and a large indoor arena for sports events, conventions, concerts, and more. There appears to be something for everyone in Greenville.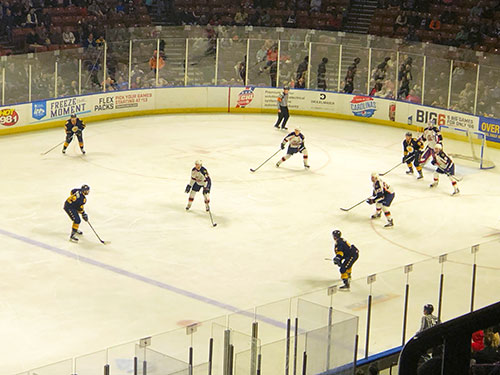 The Bad: Despite the beautiful veneer, Greenville still carries the stigma of a dark past. In 1947 at the Greenville County Courthouse, 31 white men were acquitted by a jury (consisting of a dozen other white men) for the violent lynching of a black man named Willie Earle. For most of the twentieth century Greenville had segregated schools, segregated libraries, segregated parks, and more. After the U.S. Supreme Court specifically ruled school segregation to be illegal in 1954, Greenville waited sixteen years to comply. Even then, in 1970, there was resistance to it. A second look at the beautiful downtown area reveals that the 27% of African-Americans that populate the city are scarcely represented. The continued gentrification of the city is reportedly pushing lower-income families out of their long-time homes and neighborhoods; either in to new developments, or clear out of town. Census numbers indicate a seven percent decline in the black population in just seven years after 2010. So the magnificent additions to the city landscape have come at a cost that the average visitor may never appreciate.
A final statistic that may reflect the inherent city disposition is that, in 2016, Greenville County voters were 63% in favor of Donald Trump being elected the next American President. That's a far cry from the mere 10% support he received in my hometown of Somerville, Massachusetts; and I believe it's a clear indicator of a slightly disturbing and unresolved cultural mindset.
The Future: All of this said, Greenville still purports the appearance of a somewhat progressive wellspring situated in the middle of an otherwise hillbilly desert. During one walk through town last week I overheard a young group of French-speakers who were likewise outside enjoying the day. It reminded me that European multi-national giants BMW and Michelin, which both now have their U.S. headquarters in Greenville, are injecting a much-needed group of open-minded forward-thinkers in to an area that has desperately needed it.
The succession of Greenville mayors since the early 1970s has demonstrated an ongoing commitment to city revitalization and beautification, and it's working. The newest and most ambitious project is supposedly going to be realized sometime in the next couple of years. Unity Park will be a massive 60-acre space that will connect many of the city's outlying neighborhoods and promote re-integration of folks who have previously been left behind while Greenville ambitiously pushed ahead.
I'm really looking forward to my next visit to Greenville, to see my Dad and to check out all that's new around town. On a final delicious note, I highly recommend the newly re-opened Luna Rosa Café on 123 South Main Street. There you'll get a taste of New York City-style Italian culture and probably the best gelato in the South.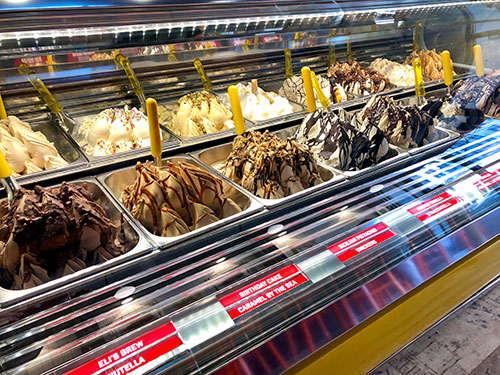 PRINTABLE FORMAT